Mission Statement
To be a world-class distributor of any items used in today's business environment to customers located in Virginia and North Carolina. We will strive to provide our customers with prompt, accurate services at competitive prices. It is our goal to allow our customers to focus on their core business by efficiently providing to them office solutions.
History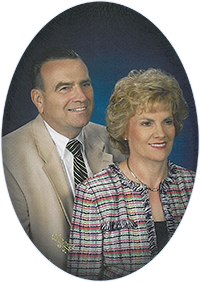 John and Nancy Parcell founded Bassett Office Supply (BOS) July 1, 1971. John had been working as an office machine repairman for the previous 10 years. John and Nancy, with the support and encouragement of several local businesses started BOS with the intention of servicing businesses in the area. After one year John and Nancy hired their first employee. Within 5 years all debt was repaid and the company has remained debt free ever since. The company has had steady and sustained growth every year since it's founding. In 1999, Manly Boyd joined our organization. He was brought in to lead us into the next century. Since that time we have experienced consistent growth in spite of the difficult economic climate of our region. We attribute this to innovation, perseverance and experience. We are independent and privately owned, giving us the ability to service customers the way we think is right. We believe in maintaining substantial levels of inventory on staple products so that we can deliver to our customers in a timely manner. We also recognize that today's world is one that is ever changing and requires us to be very nimble to predict changes. We have a very strong management team that has a combination of tremendous office product knowledge and general business knowledge. We are staffed with knowledgeable customer service personnel, well trained and courteous delivery personnel, certified machine technicians and well trained IT and warehouse personnel. We also make certain that we maintain something very important to us: our principles.
Purpose
BOS was founded with four main purposes in mind, all of which remain as operational guidelines to this day
To provide the best possible service to our customers.
To create an enjoyable and rewarding work environment for our employees.
To treat our customers, our suppliers and our employees fairly.
To earn a fair profit.
Fields marked with * are required